NSG Life Safety Provides Full Suite Of Life Safety Products Including Fire Detection And Integrated Security
Below is a recent interview by Superbcrew with Dan Chauvin, President at NSG Life Safety.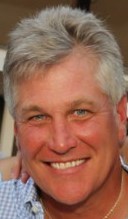 Original article can be found HERE.
Q: Can you tell us something more about the company and what you do?
A: We provide a full suite of life safety products including fire detection and integrated security. We have been recognized as Johnson Control's largest distributor of Autocall Fire Detection products in North America for two consecutive years. Our systems are installed in educational, federal, municipal, hospitality, multi-unit residential and commercial institutions. Our staff is highly-qualified and includes our recently-awarded NICET certified employees. These certifications mean that the quality of services and products we provide our clients, meets or exceeds the performance standards of the NICET organization. NICET is a non-profit organization providing certification for those who meet their rigorous standards in technical mastery towards engineering and ensuring state-of-the-art practices towards safety for the public.
Q: What types of services do you provide to your clients?
A: We provide consulting services, systems layout, design and commissioning of fire and security systems. We work with Facilities Managers, Building Owners, building design Architects, Engineers and Contractors to address protection of their most important assets – people and property. All facilities, from small to large, as well as campuses, require a comprehensive and well thought-out plan, specifically for fire alarm systems, mass notification, critical communication, areas of rescue and integrated security. In addition, we provide 24/7/365 monitoring of these mission critical systems and ensure that responsible parties are notified in real time, and with the most accurate information during an event.
Q: How do you know if your industry is a mature one requiring nurturing of younger talent?
A: The life safety field is a code driven, well-established and very mature industry. Building and Life Safety codes have grown in complexity. Those who have grown with the industry have developed and maintained both prescriptive knowledge as well as performance based, institutional knowledge necessary to meet client needs. The majority of those in our business are aging and are looking towards retirement. More specifically, the baby boomers are leaving the workforce every day – Life Safety is not a discipline that younger generations consider when applying their studies while seeking a career.
Q: What did you first recognize as signs that you needed to foster young talent in your industry?
A: We noticed that identifying and recruiting young talent who understood our business and were interested, had become difficult. Colleges that offer Fire Protection Engineering or Electrical Engineering do not emphasize the significance of Fire Alarm Signaling or Integrated Security. With that stated, this fact does not lend itself to new talent considering our chosen field. We recognized our growth trajectory and knew we needed to take immediate steps to cultivate quality talent for the future.
Q: What else can companies do in order to address shortages in their talent pipeline?
A: Be sure to provide the support for courses, certifications and further education for your employees. Talk to them about their goals and be sure to assess your talent to be sure you are nurturing the appropriate skill sets. Participate in career fairs at colleges, even if they don't provide the exact major, so that young people become aware about the guaranteed opportunities that exist in the life safety field.
Q: What does the future hold? Where is the company headed?
A: Our future is bright and we're excited! As we continue to identify and cultivate a pool of talent needed to meet the upcoming needs of our clients our legacy will continue well into the future. There's a sense of satisfaction in knowing that we've been responsible in planning for our staff to grow and face new challenges. Eliminating this worry allows us to concentrate on our core business moving forward.
Ultimately, we will ensure that we provide the latest products and services while keeping up with the ever-changing technologies associated with building systems and their integration. It has become imperative for life safety systems to integrate with other systems and to be future proof. Our staff, along with our product line, is poised for the future.